Hello
I put 2 pseudo "fast payment" buttons on the "cart" step
One for Paypal
One for Apple Pay
Form action for the 2 buttons is :
/shop/purchase/checkout/?step=address
Like the "continue as guest" form button at the "Account" step
But from the "Cart" step the page is reloaded with a 302/redirection.

Il seems to me this action/URL cannot work from the "Cart" step because
it works from the "Account" step ("checkout as guest")
it works if I go to the "Account step" ("continue to Checkout") and go back to the "Cart" sept and click on one of them.
Maybe a cookie is put to check the previous step ?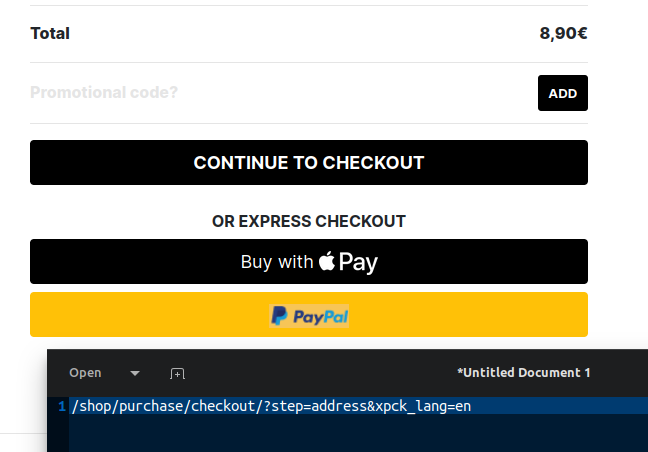 How can I do to allow the "checkout as quest" action (/shop/purchase/checkout/?step=address) on the "Cart" step ?