A couple of weeks ago, we added more control over the package version you can upgrade to with our package provider.
Today you can also choose the initial version you want to download. For example, you'll see Commerce 1.1 and 1.0 listed today: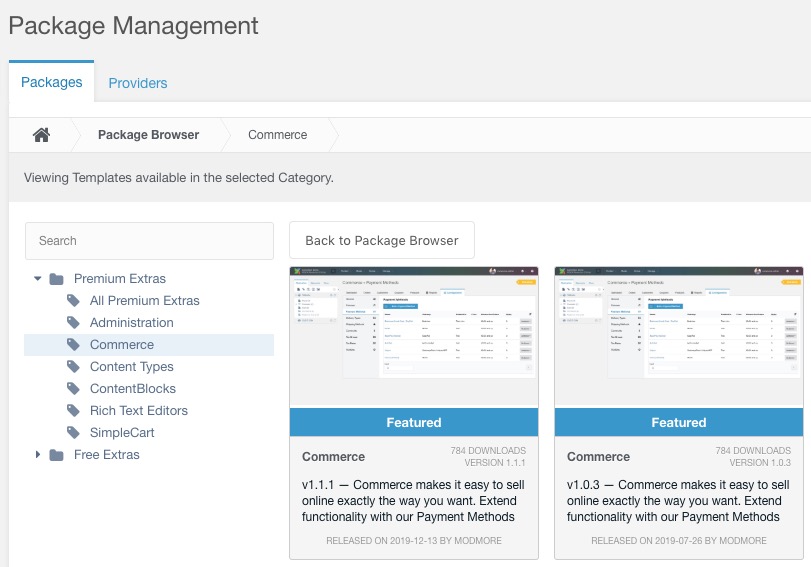 Note the version number is emphasised in the description below the image.
When searching, look at the Version column, for example to distinguish between Redactor 2.3.9 and 2.4.0:

The last version of each feature release is made available as a download target. We still recommend always using the latest version if you can; these changes are primarily meant to allow choosing between different major releases like Redactor 2 and the upcoming Redactor 3.
Note for pre-releases, you still need to activate the pre-releases channel on your API Key before they will be available.