I'm new user with ContentBlock and I have a cosmetic question about Form Customization.
I have a TV named Subtitle.
I ideally want it just under the pagetitle field, but for now, it appear under the ContentBlock area, which is not ergonomic at all for my customer.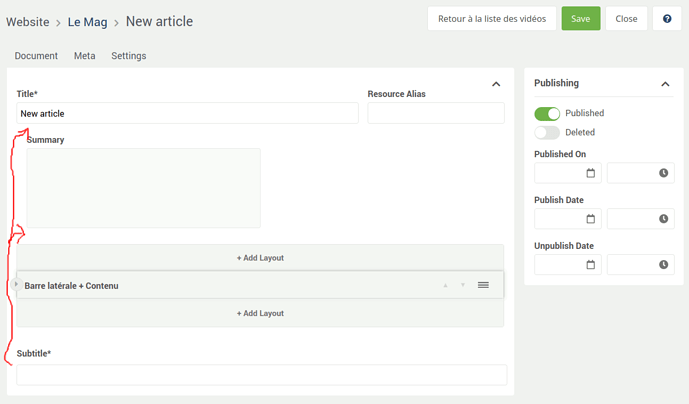 I'm looking for a way to move it at least above the ContentBlock area, as it is usually possible to do with Form Customization when ContentBlock is disabled.
Do you thing it's possible, and how ?