Hi there!
For corectly edit resource page i need to reload page now every time, couse fields are double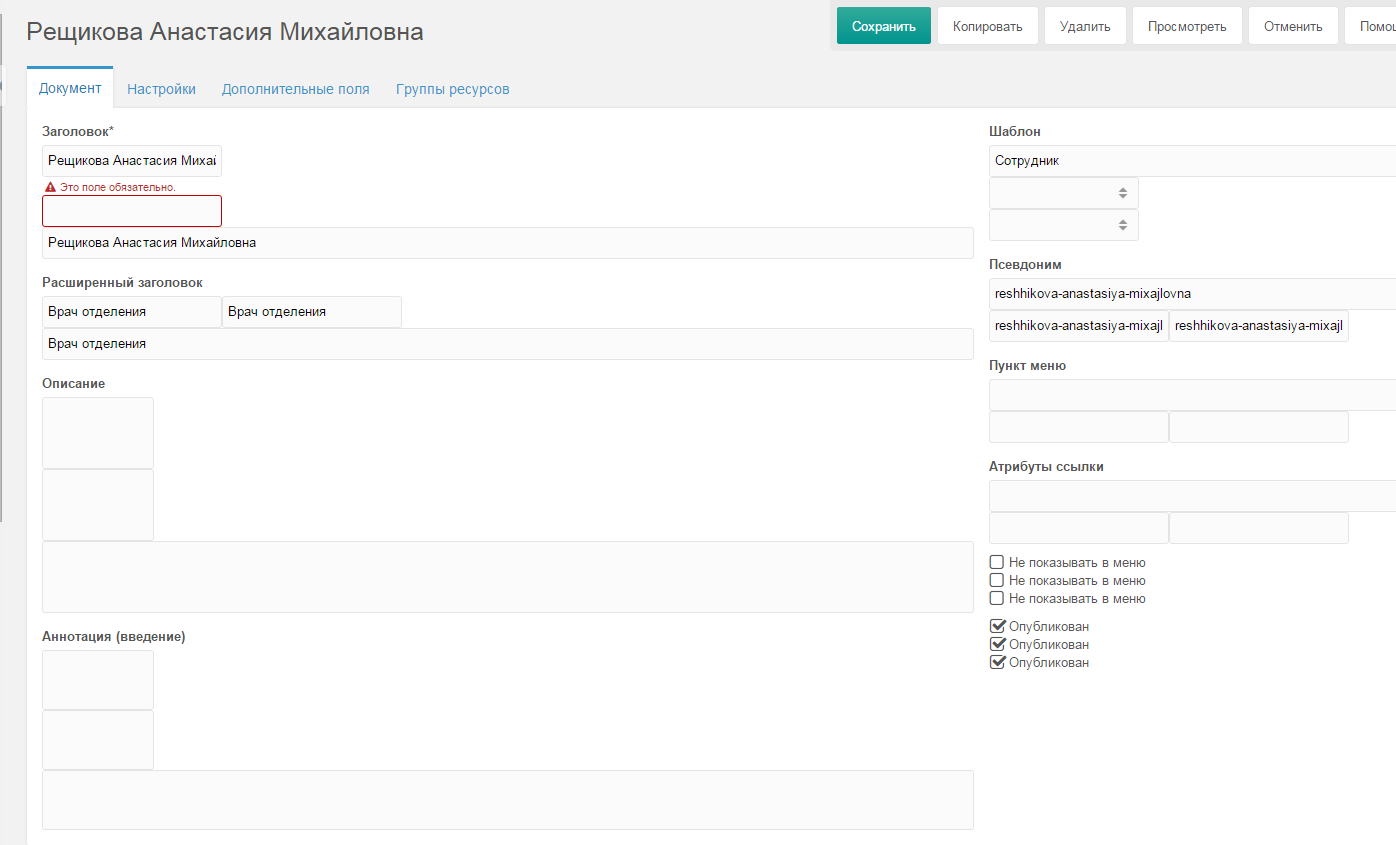 I've never seen that happen before, is that a custom resource type? What other extras do you have installed?
It is normal resource. I have many extras. Few moments ago i've uninstall both Redactor and Content Block, and after that resources with bug can not opens (500 error).
Does it work if you disable ajaxmanager?
I've tried to disable this firstly, but it didn't help